WATCH: Nicki Minaj Shuts Down Trump & Twerks To Fetty Wap's 'Trap Queen'
17 October 2016, 11:41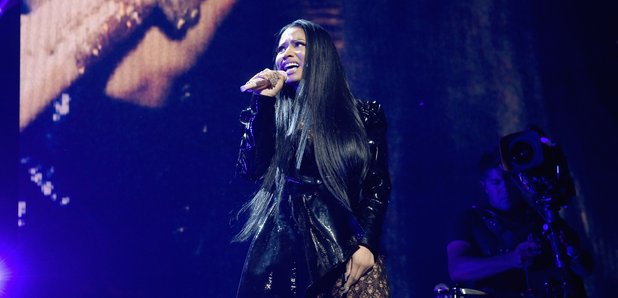 Nicki had some strong words for Trump and his wife.
Nicki Minaj took over the TIDAL X 1015 charity concert in Brooklyn last night with an epic performance and even took time out to insult Donald Trump and his wife Melania.
"You better pray to God you don't get stuck with a motherfu**ing Melania," she said.
"You n*ggas want brainless b*itches to stroke your motherfu**ing ego. F*ck you n*gga."
Watch her expletive rant below:
(Warning: This footage contains strong language that some people may find offensive.)
@NICKIMINAJ stating nothing but the truth, while dragging Melania Trump. pic.twitter.com/dJo0J6xIvY

— Josphat Maish (@iCabway) October 17, 2016
She then proceeded to twerk to Fetty Wap's 'Trap Queen', before inviting the rapper on stage as a surprise guest.
Watch below:

Meanwhile, during an earlier performance at the show, Beyonce powered through her set despite her ear bleeding.
The 'Formation' singer accidently ripped open her ear-lobe due to some elaborate earrings.