Watch The Moment Nicki Minaj Became A Fan Girl For Lauryn Hill
17 October 2016, 12:22 | Updated: 17 October 2016, 15:18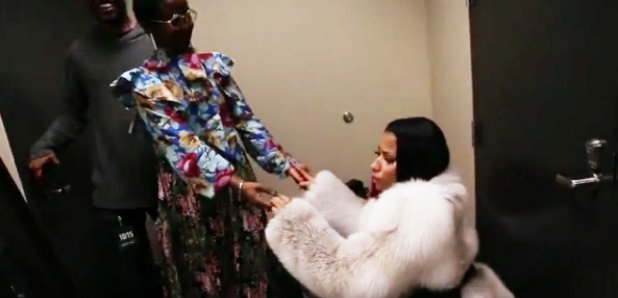 Nicki broke down in tears.
During last night's amazing TIDAL X: 1015 charity concert in New York, Nicki Minaj paid homage to her idol Lauryn Hill – literally bowing down for the Fugees star.
"I'm in love with you," she told Hill during an emotional moment backstage.
"I'm in love with your spirit, your mind, everything about you."
Watch below:

Minaj actually quoted her hero Lauryn Hill in her school yearbook, more than a decade ago.
From her HS year book, to preforming on the same stage as her! Both legends, both strong females @NICKIMINAJ pic.twitter.com/M8fa1WfrI2

— ONIKA (@ethanhaynes1313) October 16, 2016
The pair both performed during the night – with Minaj calling out Donald Trump and his wife Melania on stage.