Nicki Minaj Called Out Sexism After Digging Up This Old Kendrick Lamar Tweet
26 October 2017, 15:07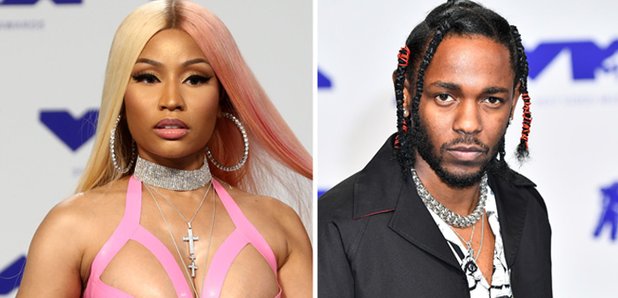 The rapper embarked on a lengthy rant.
Nicki Minaj has called out sexism in the Hip-Hop industry after digging up an old tweet from Kendrick Lamar.
The 'No Frauds' rapper took to Twitter to outline the struggles she believes many females face in their career, no matter the field.
Her comments were made in light of a tweet Kendrick made back in 2010, where the Compton native wondered as to why Minaj doesn't appear to get as much respect as her male counterparts.
The starlet pulled up the tweet and embarked on a lengthy rant about sexism before reflecting on her journey in Hip-Hop.
"In any field, women must work TWICE as hard to even get HALF the respect her male counterparts get," the Young Money rapstress said.
"The greats collaborated w/ Drake, Kendrick & Jcole b/c they're dope MC's. They collab'd w/ nicki cuz someone pulled a gun to their heads."
Minaj mused whether she needed to resort to wearing "baggy pants n timbs for men to openly give [her] props."
The rapper is rumoured to be working on her upcoming fourth studio album, the follow-up to 2014's 'The Pinkprint.'
Minaj has promised her new era will be her "most memorable and most impactful" yet.