Everyone Is Doing The #NickiMinajChallenge And The Internet Can't Get Enough
16 June 2017, 10:17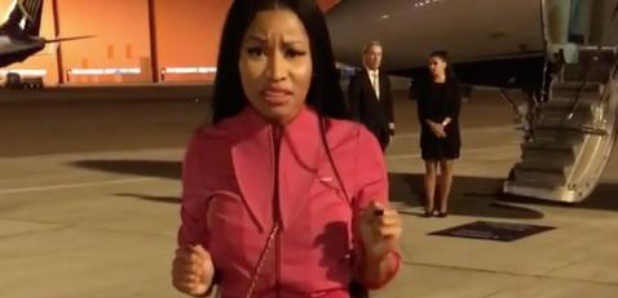 Here's some of the funniest videos from the rapper's latest viral meme.
The #NickiMinajChallenge is the latest viral meme to sweep the Internet.
The 'No Frauds' rapper kicked off the challenge this week after posting a video of herself boarding a flight from London to Prague.
Minaj addressed her followers before spinning round, flipping her cascading hair over her shoulder and strutting onto her private jet.
"Attention! This is how bad b**ches leave London and go to Prague. You b**ches can't even spell Prague." she shouts.
Soon enough, Nicki's fans followed in the rapper's footsteps and created their own versions of what is now known as the #NickiMinajChallenge.
Minaj even began sharing some of her favourite copies on social media.
Instead of boarding private planes, Internet users resorted to taking out rubbish bins, getting out of cars and entering local shops.
Here's some of the best #NickiMinajChallenge videos so far:
Looks like 2017 is truly the year of viral challenges...