Watch The Latest 'Barbershop 3' Trailer Starring Nicki Minaj
19 January 2016, 11:15 | Updated: 19 January 2016, 11:22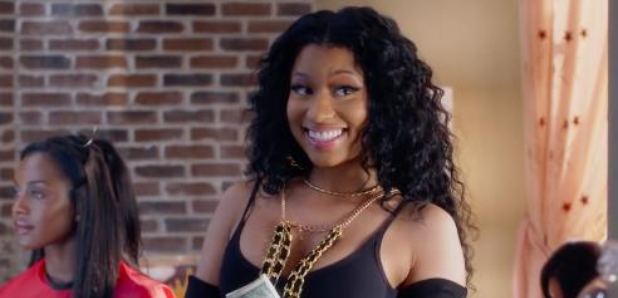 The film will be released in April 2016.
Update
Following up the success of 'Ride Along 2', Ice Cube has revealed the latest trailer from his upcoming movie 'Barbershop 3', starring Nicki Minaj.
The cast, which also features Tyga, Common and Ice Cube himself, return to Calvin's Barbershop in the Southside of Chicago with hilarious consequences.
Watch below:
25/11/16
Nicki Minaj has a starring role in the hilarious first trailer for 'Barbershop: The Next Cut'.
The 'Anaconda' rapper co-stars in the comedy as hairdresser Angie's main stylist.
"With this hair and this booty, its like walking around with a black amex," she jokes in the trailer.
Watch the clip below:

'Barbershop 3' is Nicki Minaj's second feature film, following her role in 2014's 'The Other Woman' alongside Cameron Diaz.
The film, which also stars Ice Cube, Tyga and Common, sees Calvin and Angie transform their haircutting businesses into one super barbershop for both men and women, to stop both of the companies from going under.
'Barbershop: The Next Cut' is set for release on 15th April 2016.