Nicki Minaj Speaks About New Album 'The Pink Print': "It's A Classic Album"
18 February 2014, 10:25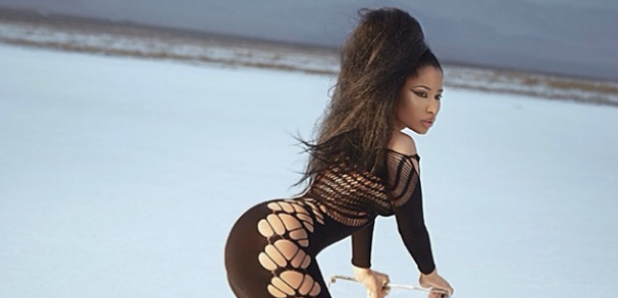 In a new interview, Nicki Minaj reveals what we can expect from her forthcoming album 'The Pink Print,' plus shares details on 'Young Money: Rise Of An Empire.'
Nicki Minaj has spoken out about her forthcoming album 'The Pink Print' in a new interview on US radio station Shade 45.
Last week saw the 'Pound The Alarm' singer drop a new single 'Lookin' A** N****' with an accompanying steamy visual that caught everyones attention. Now, Nicki has confirmed that the new track will appear on the compilation album currently being put together by her label 'Young Money: Rise Of An Empire.'
"When Young Money starting working on this compilation album which I just found out about a couple of weeks ago I said oh lets put 'Lookin' A** N****' on it" she said; "I don't really wanna stop and put out a whole new bunch of songs for the Young Money album… We decided to put it out as a visual at the same time and then it happened".
So what can we expect from 'The Pink Print,' the follow up the her 2010 album 'Pink Friday' and 2012 album 'Pink Friday: Roman Reloaded?' Well, Barbz says she's working hard to make sure it goes down as a classic.
"Whats next? It's just a classic album, that's all I can think about right now."
Minaj has her finger in more pies than music, she's got her own clothing line and a perfume out, but assures us that music comes first.
"Of course I have my business endeavours, but i'm just working on the album, nothing else is gonna take precedence over that.... None of that matters to me more than making a classic album right now in my life."
Nicki also recently revealed artwork for 'Senile,' a collaboration with Tyga and Lil' Wayne that will appear on 'Young Money: Rise Of An Empire.'