Meek Mill Responds To Suggestions He Robbed Nicki Minaj's House
6 February 2017, 10:15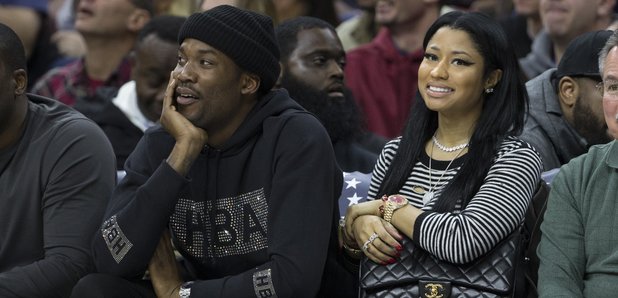 Some fans had suggested he was involved.
Meek Mill has denied any involvement in the recent robbery of his ex girlfriend Nicki Minaj's home.
The Philly rapper, who was asked about the incident by TMZ on Friday, suggested he was too rich to consider being involved in criminal activity.
"Do I look like I rob people?" he said. "I got about $450k on my neck, $80k on my wrist. It look like I rob people?"
When asked further about whether he'd been in contact with Nicki since the robbery, things turned frosty.
"You're asking too many f*cking questions about my personal life," he said, before abruptly ending the interview.
Nicki Minaj's Beverly Hills home was robbed this week, with thieves getting away with $200,000 worth of jewellery in what has been described as a "personal" attack.
According to reports, picture frames were destroyed and clothes were damaged.
Nicki Minaj has since boosted security at her home, including 24-hour security guards to monitor the property at all times.
Nicki publicly announced her split from Meek Mill last month, with the Philly rapper throwing shade at her recent reunion with Drake.