Remy Ma Brings Back "Miley, Whats Good" To Slam Nicki Minaj At VMAs - WATCH
28 August 2017, 11:15 | Updated: 28 August 2017, 11:17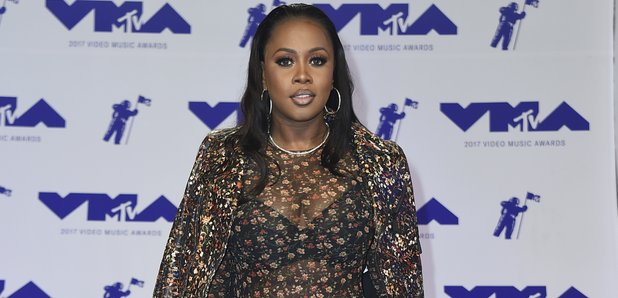 The beef continues.
Remy Ma continued her assault on Nicki Minaj by reusing her infamous Miley Cyrus diss at the MTV VMAs last night (27th August).
The rapper appeared backstage at the awards alongside Terrence J to tease viewers about what was to come when she threw a subtle shot at Nicki, who watched on from the crowd.
"The 2017 MTV Video Music Awards are back in 2 minutes," she said, before adding: "Nicki, what's good?"
How is @RealRemyMa this DUMB. @NICKIMINAJ is closing the show and you got a commercial break ma. #VMAs pic.twitter.com/tQ46SFpQjh

— Superfruit Smoovie (@Damnathaneal) 28 August 2017
Following those three words, fans rushed to Twitter to give their opinions on the long-running feud.
Nicki Minaj Fans: I can't wait for nicki to perform her verse dissing Remy

Remy Ma: Nicki what's good

Nicki Fans: Remy need to let it go pic.twitter.com/kkNM3Ndg0w

— Mont (@Montsmusic) 28 August 2017
Answer me, when nicki get on 50 features & diss Remy y'all live 4 it but when Remy respond why y'all get mad?

— Kim (@KimleighR) 28 August 2017
Sooo instead of basking in her moment, Remy Ma decided to say, "Nicki, what's good?" at the #VMAs . I thought we were off that. pic.twitter.com/f7ggyx80hq

— Joi-Marie (@dcfab) 28 August 2017
REMY MA CANT EVEN DO AN OUTRO TO A COMMERCIAL WITOUT DISSIN NICKI MINAJ...WHEN DOES IT END?! WE GET IT!!

— LightSkinned Mamba (@TheTrollmarch) 28 August 2017
Remy Ma giving @NickiMinaj a taste of her own medicine. Nicki was trying to bully little miley & now Remy Ma calling nicki out.

— King Ali (@KingRemyMa) 28 August 2017
Stop acting like remy ma is bigger than nicki Minaj. Nicki is a legend who is known everywhere. I didn't know who remy was until the beef.

— Nat (@ZJMHighlight) 28 August 2017
Nicki Minaj famously called out Miley Cyrus at the 2015 MTV VMAs after a brief spat.
"And now back to this b*tch that had a lot to say about me the other day in the press—Miley, what's good?" she said at the time.
Meanwhile, Nicki Minaj performed alongside Katy Perry at this year's awards, hitting the stage for a rendition of their collaboration 'Swish Swish'.