Nicki Minaj Finally Responds To Remy Ma Diss On New Single 'No Frauds' - LISTEN
10 March 2017, 09:59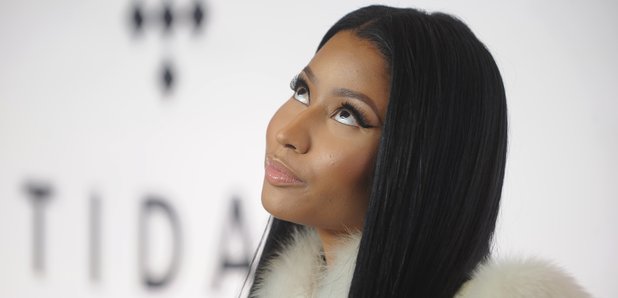 Nicki is back.
Nicki Minaj has finally responded to Remy Ma's two diss tracks on her new single 'No Frauds' featuring Drake and Lil Wayne.
The New York rapper, who was recently hit with 'Shether' and 'Another One', has fired back over the new Young Money collaboration.
"Tried to drop another one, you was itching to scrap, you exposed your ghost-writer, now you wished it was scrapped," she raps.
Listen to the verse below:
The full single is now available on Apple Music.
Interestingly, Nicki Minaj also appears to take shots at her ex-boyfriend Meek Mill on the new song.
"Back To Back? Me and Drizzy laughed at that."
She also appeared to diss Remy Ma on another new song called 'Changed' featuring Lil Wayne.
Listen to her verse below:
The full single is now available on Apple Music.
After releasing the tracks, Nicki also fired more shots at Remy Ma in a lengthy Instagram post.
"Diss records can't be lies. Great diss records are facts," she began.
"But here at Young Money, we don't do diss records, we drop hit records and diss you on them."

Meanwhile, Nicki Minaj also dropped another new single called 'Regret In Your Tears'.
Remy Ma's original diss track 'Shether' has now been removed from YouTube and Soundcloud, after it was revealed that Remy didn't clear the 'Ether' sample, which Universal Music Group owns the rights for.