Nicki Minaj Reignites Remy Ma Feud On New 2 Chainz Song 'Realize' - LISTEN
9 June 2017, 11:37 | Updated: 12 June 2017, 11:27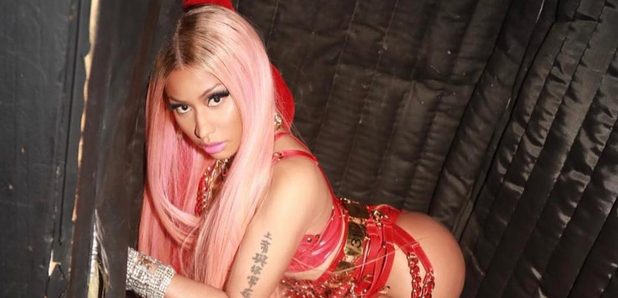 Nicki hasn't squashed her feud.
Nicki Minaj has reignited her long-running feud with Remy Ma in a new leaked song alongside 2 Chainz.
The rapper, who appeared to end the beef by releasing 'No Frauds' with Drake and Lil Wayne, isn't finished with Remy.
Listen to a snippet of 'Realize' below:
2Chainz Plays snippet of his new track with Nicki Minaj #Realize! Nicki throws shots at REMY AGAIN! QUEENS BACK!pic.twitter.com/SZAYVDJYxH

— Nicki Minaj Support (@TeamNMsupport) June 9, 2017
"Papoose wrote the Ether record, but I broke Aretha's record," she raps on the hard-hitting trap beat.
"See this is chess, not checkers/ You cannot check the checkers/ Did Nas play that Ether record? Nah but I broke Aretha's record."
The track is expected to appear on 2 Chainz upcoming album 'Pretty Girls Like Trap Music', which will feature Drake, Travis Scott, Trey Songz and more.
Nicki's lyrics are in reference to the recent news that she broke Aretha Franklin's record for the most hits on the Billboard Hot 100 as a female artist.
Meanwhile, Remy Ma has since stated that her beef with Nicki Minaj was "buried" during an interview on The Real in May.
However following Nicki Minaj's latest disses, Remy Ma is likely to respond with her own comeback.