Nicki Minaj's Pulled Verse From Tory Lanez's 'Shooters' Has Leaked Online
22 March 2018, 12:49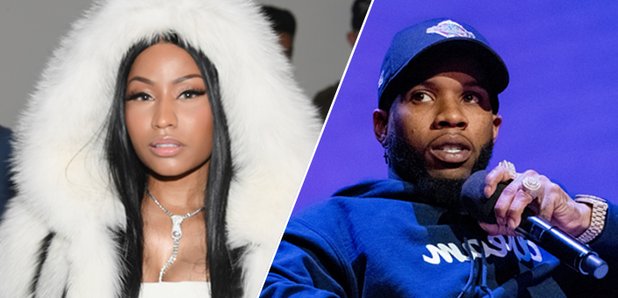 The rapstress previously asked to be removed from the song.
After unleashing his sophomore album 'Memories Don't Die' earlier this month, Tory Lanez dropped a bombshell.
Although the star-studded album features appearances from 50 Cent, Future, Nav, Fabolous and Wiz Khalifa to name a few, Lanez revealed that there was one big name missing from the final cut.
It turns out that Nicki Minaj originally recorded a verse for one of the album's songs, 'Shooters', but was taken off the final version at her request following Lanez's feedback.
"I think it maybe kinda came off a little bit arrogant, or I kinda said something I shouldn't have said about her verse, and she was like, "well, n*gga, it's not that serious, take my verse off the thing.'" he said.
However, as luck would have it, the original version of the song - which features the 'No Frauds' rapper - has reportedly surfaced online.
Taking over the second verse, Minaj spits:
"All I wanna do is go out trappin' with the girls / They say we bad, I say we some murderers / New bae alert, we ain't f**kin' with the clowns / Didn't I just tell 'em to go turn they goofy down?".
Closing out the track on the fourth verse, Minaj continues:
"I'm just flexin' too hard, he think he gettin' that Minaj / Every time we come out, s**t lit I might just go an' upgrade his b**ch / I'ma need a driver and a shooter,"

She adds: "I'ma need the G5 to Bermuda / If that ni**a put you in a Uber / He might as well put you on a scooter."
Meanwhile, Nicki is rumoured to be finalising her upcoming album, which is currently untitled, following a lengthy social media hiatus.