Nicki Minaj Promises New Era Will Be Her 'Most Memorable And Most Impactful' Yet
20 September 2017, 11:50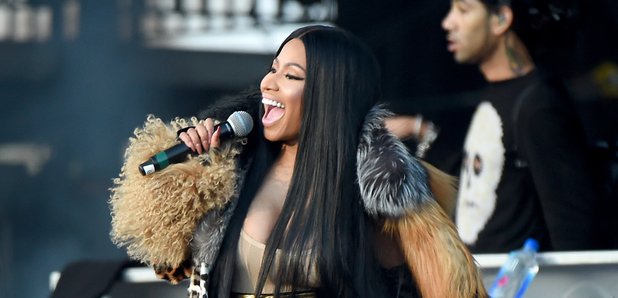 The rapper revealed she aims to release a "classic".
Nicki Minaj has vowed that her upcoming musical project will be even bigger and better than 2014's 'Anaconda'.
In a recent interview with Dazed, the Trinidadian-born rapper explained how her hotly anticipated fourth album will be "the most memorable and the most impactful" of her career so far.
"This era will be a billion times more epic than anything 'Anaconda' could have delivered," Minaj said.
"I think this era will definitely be the most memorable and the most impactful of my career yet."
Following the release of her previous album, 2014's 'The Pinkprint', Minaj released a number of singles including the Drake and Lil Wayne-assisted 'No Frauds'.
The Queens native has also featured on countless hits alongside artists including Future, Yo Gotti, Major Lazer, Katy Perry and Jason Derulo.
On the release of her upcoming material, Minaj explained why she isn't committed to a deadline.
"I'm not rushing the album because it means so much to me. I have to release a classic at this point," she stated.
"I can't say if I'm 50 percent, 80 percent or 10 percent done, because I don't know. Tomorrow, I might walk into the studio and decide that I don't like anything I've done in the last six months."
"Or, tomorrow I might walk in and feel like the whole album is done," she added. "There's so much beauty in not knowing."
Nicki promised fans that the new album will go "deeper" than her last record.
"I'm going to go even deeper than I went with The Pinkprint, because I have a lot to talk about. Why not?"
She added, "I feel like when your fans wait two years for you to put out another album, it has to be worth it. It has to be an honest exchange of dialogue."
The rapper also revealed she "can't wait" for people to hear her upcoming collaboration with fellow Hip-Hop star Young Thug.
"I was so blown away by his artistry." she explains.
Meanwhile, rumours are still swirling of Nicki's romance with Nas after the pair were spotted kissing and looking cosy on multiple occasions.