Nicki Minaj Opens Up About Future Plans To Have A Baby
19 November 2014, 11:22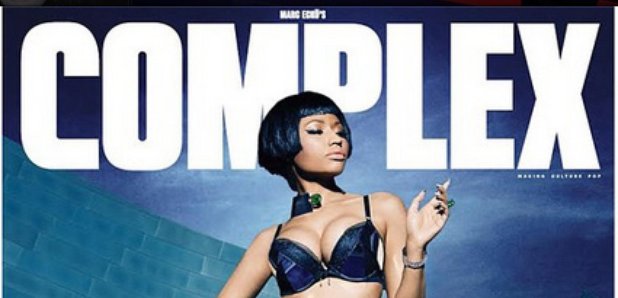 In a new interview with Complex Nicki has revealed all about plans for family life.
Nicki Minaj has graced the cover of Complex this month and given an open interview covering all things from Drake, her upcoming 'The Pinkprint' album and her family plans for the future.
The 'Anaconda' rapper, who has previously praised Beyoncé for her work-family life balance, revealed that she will take a break from music when the time comes for her to have a child.
"I have to put out all six of my albums, contractually" she said. "After the fifth, I'll probably have my baby. I wonder if I'm going to be one of those women who balances my child with a career. I always said, 'When I have my baby, it's going to be all about my baby.' I don't want the child feeling like they don't have all of my attention, so I always said, 'I'm going to take a little break.' But we'll see."
Nicki also revealed that she would like to get married before having a baby, and that she feels that being a mum is the reason she was put on the earth.
"If I'm done with my fifth album and I don't have a child by then, no matter how much money I have, I would be disappointed, as a woman, because I feel like I was put here to be a mother."
Read the full interview in Complex.