Nicki Minaj Performs 'Pills N Potions' At The BET Awards 2014
30 June 2014, 09:37 | Updated: 30 June 2014, 15:19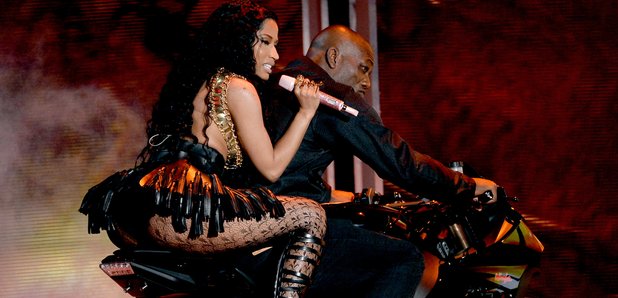 Watch Nicki's first major live performance of her new single.
Just weeks after the release of 'Pills N Potions', Nicki Minaj gave the song its first major live TV performance at the BET Awards in Los Angeles last night (29th June).
Watch her performance:
The rapper gave an emotional version of the song, which sees her perform a mixture of rapping and singing. Performing on an Alice In Wonderland inspired set, Nicki rode in on a motorbike and was joined by a bunny rabbit and a ballet dancer on stage during her performance.
Beyonce was the big winner at the awards and also closed the show with a performance alongside her husband Jay Z, while Chris Brown was also among the acts to appear.