Nicki Minaj Performs Show-Stopping 9 Minute Medley At BBMAs 2017 - WATCH
22 May 2017, 13:04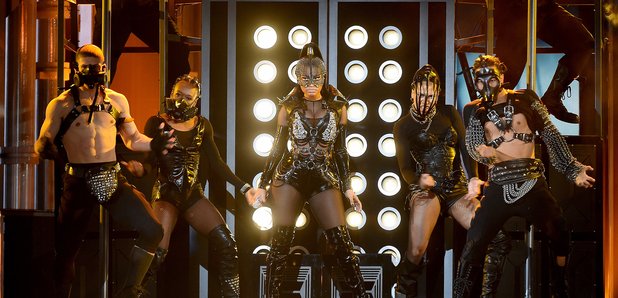 The 'No Frauds' star was joined on stage by Lil Wayne, David Guetta and Jason Derulo.
Nicki Minaj kicked off the 2017 Billboard Music Award with a star-studded 9-minute medley of hits.
The performance began with snippets of the rapper's biggest songs, including 'Starships' and 'Anaconda', being played whilst dancers performed across the stage.
Minaj then took to the stage for an epic rendition of 'No Frauds' with an appearance from Lil Wayne.
Later in the performance, Nicki was joined by David Guetta for 'Light My Body Up' and Jason Derulo for 'Swalla'.
Other performances on the night included an explosive gig from Nicki's Young Money teammate, Drake.
The rapper stunned crowds with a fiery performance of 'Gyalchester' in front of Las Vegas's iconic Bellagio Hotel.
The pair linked up throughout the night, with Nicki posting a series of selfies alongside her friends and collaborators.
In related news, Drizzy sent relationship rumours flying during the show after appearing to declare his love for Nicki.
Calling out the star as "the love of [his] life" in one of his acceptance speeches.