Nicki Minaj 'Real Reason' Behind Shock Removal From Chris Brown's Tour Revealed
12 June 2019, 13:15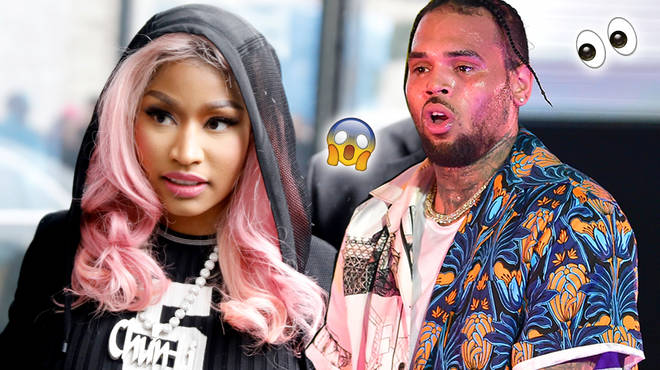 Nicki Minaj fans are currently confused about why she hasn't been announce on Chris Brown's 'Indigoat' tour. Sources have revealed the real reason why the "Chun-Li" rapper isn't going on tour with Breezy.
Nicki Minaj fans have been confused since Chris Brown announced his "IndiGOAT" tour without Nicki on the line-up. It has been revealed that the "Chun Li" rapper was not dropped from the tour.
Instead, it turns out that the New York rapper never confirmed and signed up to do a joint tour with Breezy.
In late April, reports emerged revealing that Chris Brown and Nicki Minaj were doing a joint tour together in the fall. Chris Brown seemed to confirm the tour on his Instagram story.
Chris Brown wrote "The tour will not be this fall !!!!!! It is in the summer ! This summer" after reports claimed himself and Nicki were going on tour together.
Sources told TMZ, Nicki never signed on to Chris' tour in any capacity. According to the report, Chris and Nicki did discuss touring together after their G-Eazy collab, "Wobble Up,", however there were no concrete plans.
The talk of the tour never materialized into a deal, therefore, Nicki wasn't officially set to go on tour with Chris Brown.
Also, the source told TMZ that the "Good Form" artist decided the tour wasn't for her, but there is no animosity between the two.
Nicki revealed that she had music to work on and it would have cut into her studio time.