Nicki Minaj Takes Over The World In MTV EMA Promo Video
27 October 2014, 10:16 | Updated: 27 October 2014, 11:29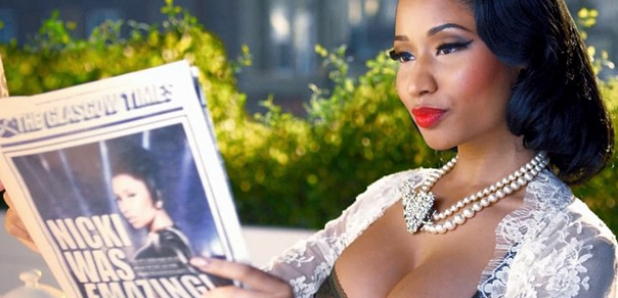 If the world was ran by Nicki Minaj...
Imagine a world filled with all things Nicki Minaj. Sound like your idea of heaven? Then hit play on the official promo video for this year's MTV EMAs, which Nicki Minaj will be hosting.
The video images what will happen to the world after the 'Anaconda' singer hosts the awards show, which is taking place in Glasgow this year. Apparently, money will soon have Nicki's face on it, all emojis will be Nicki inspired and burgers will be shaped like Nicki's bum!
Nicki will host the MTV EMAs on 9th November 2014.