Megan Thee Stallion Responds To Nicki Minaj Getting Trolled Over "Stiff Butt" Twerking
10 September 2019, 10:36 | Updated: 10 September 2019, 10:37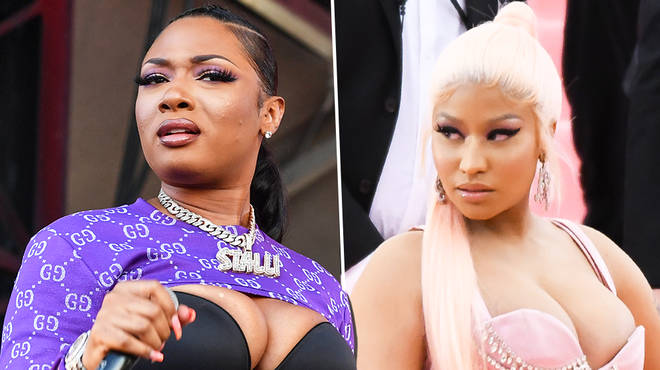 Texan rapstress Megan Thee Stallion has spoken out on the recent trolling of Nicki Minaj's "struggle twerk". Many fans roasted Nicki for her 'sub-par' twerking skills.
Megan Thee Stalion has spoken out on Nicki Minaj's "struggle twerk" during a recent interview. Nicki got trolled by fans after seeing her twerking next to pro-twerker Megan Thee Stallion in the "Hot Girl Summer" music video.
The Fever rapper sat down for an interview with radio host Ashlee while at JAM'N 94.5's Summer Jam and revealed what she thought of fans teasing Nicki for her sub-par twerking.
Ashlee asked Megan about the recent trolling around Nicki Minaj's twerking in the "Hot Girl Summer" video. Megan looked shocked by the news and paused before commenting on the shady topic.
Megan replied "Friend, I don't be looking at the bad stuff." The host revealed that she has a flat behind and wouldn't mind having a butt like Nicki Minaj.
However, she also said anyone can look subpar when they're next to professional twerkspert Megan Thee Stallion.
The Texan rapstress chimes in and says, "Well, fortunately, she's an amazing lyricist so her twerking doesn't have nothing to do with her music."
Many Nicki Minaj fans were happy Megan for keeping things professional and not entertaining the line of questioning. Watch Megan's response above.