Nicki Minaj & Meek Mill Reignite Beef After Sharing Shady Instagram Posts
3 July 2017, 11:34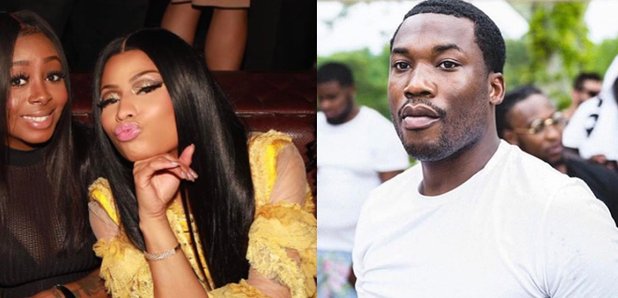 The couple called off their relationship at the beginning of the year.
Nicki Minaj and Meek Mill appear to have taken shots at each other over Instagram following their rocky break-up earlier this year.
The 'No Frauds' rapper posted a photo with caption evidently inspired by Jay Z's '4:44' opening track 'Kill Jay Z'.
Minaj mentions Eric Benet, who is referenced in Jay's new song and is known cheating on his ex-wife Halle Berry, in a dig that could be aimed at Meek.
"Oh so u n****z gon sit up here & act like #Wifey aint BEEN tell y'all 1. Don't lose the baddest girl in the world. #EricBenet" she writes.
In response, Meek posted a since-deleted jab at his ex-girlfriend.
"When they gone come out wit a cd about all these fake b#%ches be doing????" he wrote.
"...fake skin color … fake weaves…. fake ass … fake mileage … fake nails…. fake friends etc … can somebody speak up."
"...when you finally see them without everything on n****s be sick forreal #dontmakeme #youknowimsavage #howdareyou." he added.
Minaj is yet to respond to Meek's not-so-subtle dig.
The couple ended their two-year relationship at the beginning of 2017, with Minaj revealing the news via a dramatic Twitter announcement.
Since then, the pair have frequently traded shots over social media.