Nicki Minaj Drops X-Rated #MannequinChallenge For New Song 'Black Barbies' - WATCH
2 December 2016, 12:22 | Updated: 2 December 2016, 12:24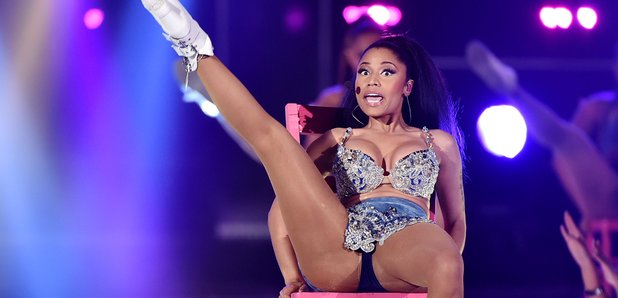 WARNING: Explicit content.
Nicki Minaj has just released a very racy #MannequinChallenge for her new track 'Black Barbies'.
The cheeky video shows a group of dolled-up lingerie-clad models freezing in some very compromising positions.
Two of the girls are seen tied up in chains on all fours, whilst others are pouring drinks, taking photos and swigging from bottles.
Watch the 'explicit' video below:
The video coincides with the release of Nicki's remix of Rae Sremmurd 'Black Beatles', entitled 'Black Barbies'.
The rapper's new track was only released two days ago, but is already rapidly climbing the charts.
a SoundCloud remix is almost top10 on itunes. Y'all can't deny Nicki's power tho pic.twitter.com/Hs8QQz0LE5

— neto THANK YOU NICKI (@netominaj) December 1, 2016
Despite the track's success, Nicki remained modest and thanked her fans for their continued support.
Not sure if it's power, but I know for sure it's love. Thank u https://t.co/0GQjCs9V2K

— NICKI MINAJ (@NICKIMINAJ) December 1, 2016
'Black Barbies' is now available to purchase, download and stream.