This Little Girl Sings Covers Of Nicki Minaj Songs In The Car And It's Amazing
28 February 2015, 17:33 | Updated: 28 February 2015, 17:50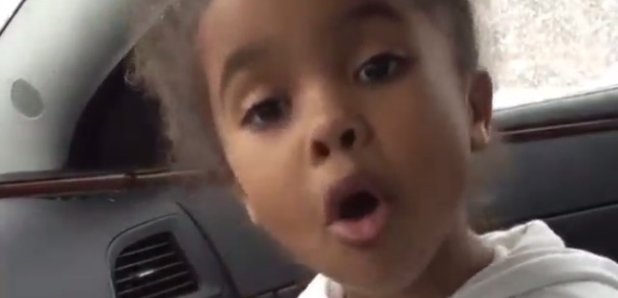 Nicki Minaj has shared a video of the girl, who has already amassed a big following on Instagram.
Meet Million.Dollar.Bby: the little girl has already got a big following on Instagram, but that looks set to get even bigger after Nicki Minaj reposted a video of her covering her song 'All Things Go'.
The video is just one of a series of covers the girl, real name Blake Dunham, has shared with her followers on the account, which is run by an adult.
According to the captions on the video, they were filmed while the family were stuck in traffic.
Sharing the video on Instagram, Nicki's own followers were quick to praise the girl's performance, with comments including "Yasss" from one of the rapper's fans.
Watch the amazing videos below: