Fans Think Nicki Minaj Just Teased A New Lil Wayne Collab Called "Rich Sex"
9 June 2018, 19:02 | Updated: 9 June 2018, 20:42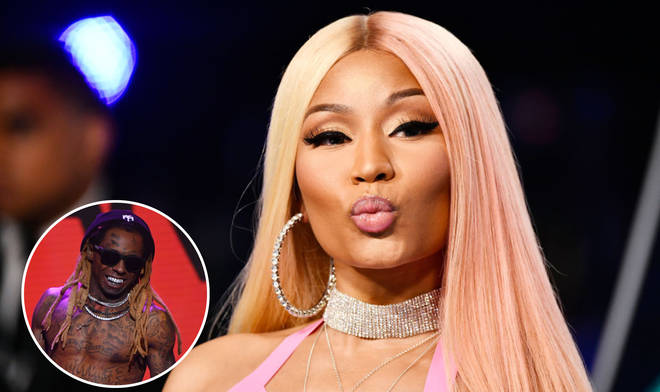 Will Nicki be keeping it in the Young Money family with her next release?
Nicki Minaj fans have a theory about her next single and Shazam might hold the key to all the juicy details.
The rapper recently revealed the cover for her upcoming album 'Queen'. Now, fans have reason to believe that a song clip she posted on social media is pointing to a Lil Wayne collaboration.
Nicki shared a preview of an unknown verse and fans immediately began questioning whether it would be the next single.
The line "you mad doggie, you mad doggie," stands out on the track, as does Nicki's signature laugh.
As hiphop-n-more points out, running the clip through the song recognition app Shazam yields some pretty compelling results. After initial fan reactions, a few eagle eyed Barbz checked the song in the song recognition app and brought up an actual title--"Rich Sex".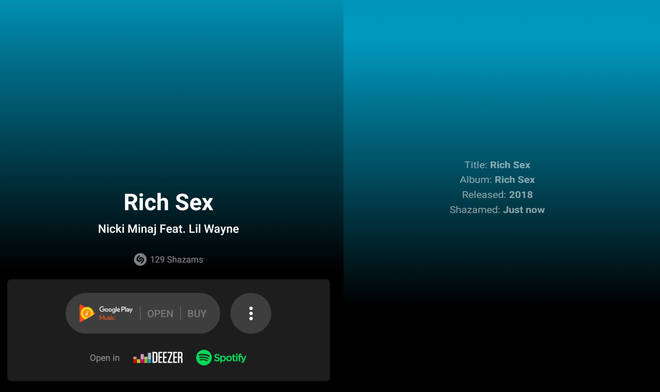 In the app, the preview is listed as a song called "Rich Sex" from an album called "Rich Sex" released in 2018. Any Nicki fan will tell you that she has not yet released a song called "Rich Sex", so what does it all mean?
There are a few known instances of artists teasing their music before an official release and fans running the clips through Shazam.
Nicki has remained mum on the topic of whether "Rich Sex" will be her next single, but fans are already excited.
Nicki Minaj's close friendship with Wayne has resulted in past collaborations. Her 2014 album, 'The Pinkprint' saw her team up with Lil Wayne and Drake for 'Only'. More recently, the trio's 2017 collaboration, 'No Frauds' has been watched over 140 million times on YouTube.