Nicki Minaj Reveals Lady Leshurr Was Offered $250k To Start Rap Feud - WATCH
21 June 2017, 12:20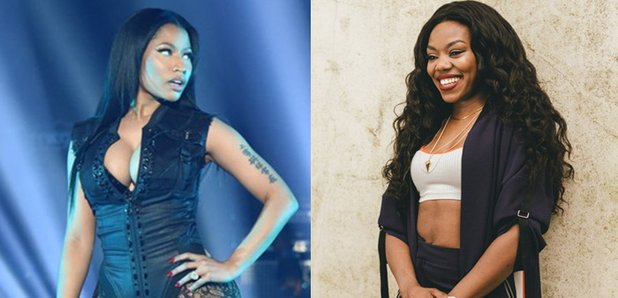 The UK rapper turned down the money.
Nicki Minaj has revealed that UK rapper Lady Leshurr was offered $250,000 to start a rap feud with her.
The 'No Frauds' rapper posted a clip from an interview on Instagram, showing Leshurr describing the situation.
Watch below:
Nicki Minaj responded to the shocking revelation with a lengthy Instagram caption.
"NO 1 WOMAN SHOULD HAVE ALL THIS POWER!!!!! *Kanye voice*" she began.
"Sis they been lookin for a test dummy for years. There would've been lots of party favors in it for ya. U ain't know? Haha! Fix it Jesus! P.S. [love her accent]"
Lady Leshurr revealed she turned down the large sum of money that was allegedly offered by Atlantic Records in the US.
The label apparently took an interest in Leshurr after hearing her cover of Chris Brown's 'Look At Me Now'.
Meanwhile, Nicki Minaj is currently in the midst of a rap beef with fellow New York rapper Remy Ma.
Their long-running feud intensified last weekend after fans thought Nicki Minaj dissed Remy to her face however the situation was later cleared up.