Nicki Minaj: "I Have To Set An Example For Female Rappers"
11 December 2015, 10:34 | Updated: 11 December 2015, 10:35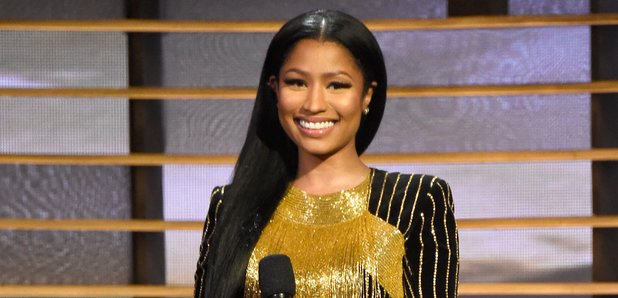 The rapper has spoken out.
Nicki Minaj has opened up to Billboard about a number of topics including rumours that she is engaged to Meek Mill, advice from Beyonce, working on a new mixtape and more.
The rapper, who recently earned three Grammy nominations at the 58th annual awards, has covered the magazine's 'No.1's' issue.
On the diamond ring she received from Meek Mill: "He and I are not engaged. But he said he would like to give me three rings before we get married. My birthday's coming up, and he better get the new one, because he got [the first one] for my last birthday."
On advice from Beyonce and Jay Z: "We actually spoke with Jay Z and Beyoncé about it, too. After our show at [Brooklyn's] Barclays Center [in October], we had dinner together. They were so giving with advice. I love them so much. It was just a beautiful conversation to have with people we love and we look up to as a couple. They're so strong."
On her new mixtape: "I'll definitely drop a mixtape. I have to. I want to touch a couple of beats that I wasn't on. I could have bodied a lot of the records that came out in the last year. But the main thing is, I have to set an example for female rappers. I'm at the top of that food chain, and it's important to lead by example… It's important that you are bigger than your music."
On the US war on drugs: "It has become slavery. Or something crazier. When I see how many people are in jail, I feel like, 'Wait a minute. Our government is aware of these statistics and thinks it's OK?' The sentences are inhumane."
Meanwhile, a new version of Nicki Minaj's 2014 hit single 'Anaconda' has surfaced online.
The new track features previously unheard verses from the rapper and a new beat.