Meek Mill Looked Kind Of Awkward When Queen Latifah Honoured Nicki Minaj
9 December 2015, 10:15 | Updated: 9 December 2015, 10:17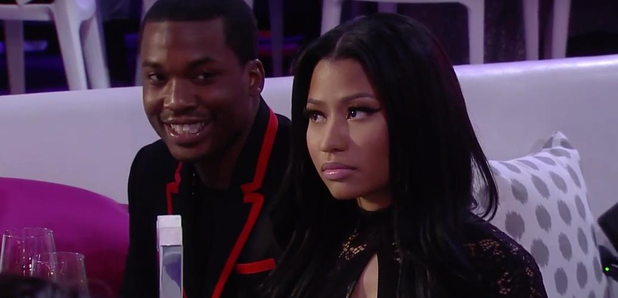 Nicki was celebrated for inspiring women everywhere.
Nicki Minaj was recently honoured by Queen Latifah at 'VH1 Big In 2015 With Entertainment Weekly' for her accomplishments in the music industry.
"Nicki, I'm thrilled to be here with you tonight," said Latifah. "You're a force within the Hip-Hop community.
"You've become an inspiration to women everywhere. I love how you are never afraid to speak your mind."
Watch a clip from the speech below:
Minaj was joined at the event by Meek Mill. However it was almost impossible to miss how awkward he looked while Nicki was being honoured.
Latifah said "a person can be measured by the company they keep" and reeled off a list of names including Lil Wayne, Beyonce and Rihanna – but completely missed out her boyfriend Meek Mill.
Nicki, who went on to deliver an inspirational speech, ended by thanking her fans, family and her "baby" Meek – somebody had to!
Meanwhile, Meek Mill was recently the topic of discussion on social media after Drake's 'Back To Back' was nominated for a Grammy.
The song, which was released as a diss to Meek Mill, is in the running to become the first ever Grammy Award winning diss track.