Nicki Minaj Reveals Her Ultimate Fantasy And It Involves Drake
1 June 2014, 10:12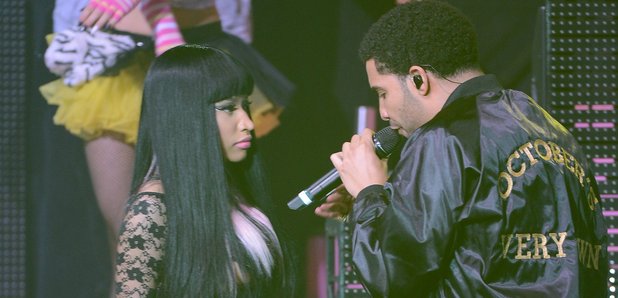 In a new interview, Nicki reveals plans to marry Drake.
The relationship between Nicki Minaj and Drake has long been a big talking point among rap fans - a conversation full of "are they or aren't theys" - and now Nicki has taken things to a whole new level.
In a new interview with ID, Nicki was asked who her ideal man was and this was her answer:
"One day I will run away with Drake and get married, but right now it's just a fantasy."
OK, that wasn't the answer we were expecting.
Consequently, the magazine also asked Nicki, who recently released her new single 'Pills N Potions', who her ideal woman was and the answer was even more in depth.
"Rihanna. She fondled me at the MTV Awards and the America Music Awards. I love her. She's the best fondler ever."
Welcome back, Nicki.