Are Nicki Minaj And Meek Mill Engaged?
16 April 2015, 09:29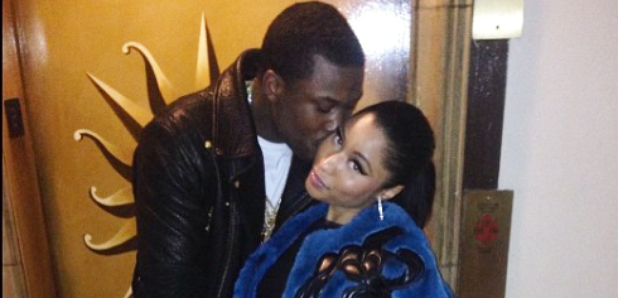 It looks like Meek Mill put a ring on it.
They may have only been dating a matter of months, but it looks like Nicki Minaj and Meek Mill are engaged.
There's yet to be an official statement, but yesterday the 'Anaconda' rapper posted a series of tweets and Instagram posts that certainly suggest they are set to tie the knot.
It started when Nicki shared an Instagram photo of herself and Meek on a night out in Miami, and we couldn't help but notice a huge rock on her wedding finger.
That same evening, Meek Mill was getting thoughtful about life and posted a photo with a very cryptic caption.
OK, so maybe we were getting a bit ahead of ourselves. But then this happened.
- I'll post it later

— NICKI MINAJ (@NICKIMINAJ) April 15, 2015
True to her word, later that evening Nicki posted a photograph of the diamond ring she had earlier been teasing.... And guess what finger it was on?
So, it's safe to conclude that either Nicki Minaj and Meek Mill are engaged, or Nicki Minaj is being a serious social media troll.
Congratulations Nicki and Meek!