Watch Eleven From Stranger Things Rap Nicki Minaj's 'Monster' Verse
2 September 2016, 12:28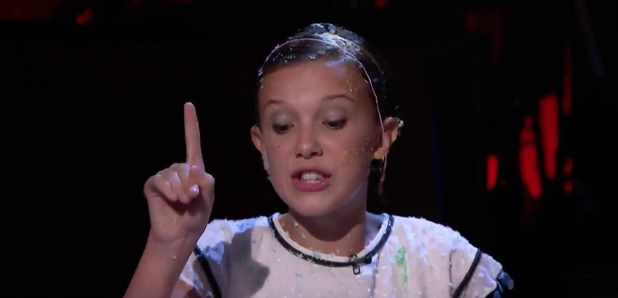 Millie Bobby Brown's got skills.
If you've been watching 'Stranger Things' on Netflix, you'll know that Eleven (real name Millie Bobby Brown) is a total badass on screen.
What you might not have known is that she's also pretty cool in real life. She proved it earlier this week when she went on Jimmy Fallon and rapped Nicki Minaj's entire 'Monster' verse, all while being sprayed will silly string (cause why not).
Skip to 4 minutes 30 seconds to watch Millie lay it down:
Well, that's kind of as good as the time that Adele rapped it on Carpool Karaoke, right?