Nicki Minaj Gets Close To Drake In 'Anaconda' Music Video
19 August 2014, 10:00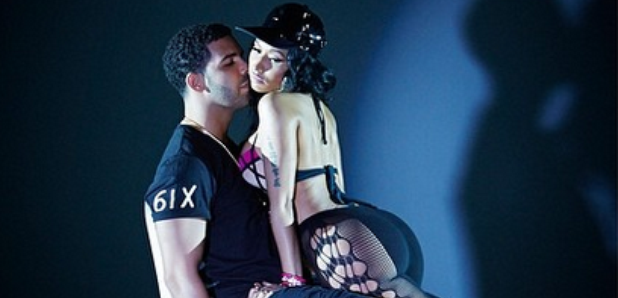 You need to see these new photos teasing Nicki's 'Anaconda' video.
Nicki Minaj has unveiled new stills from her yet to be released 'Anaconda' music video, which we now know features her Young Money label-mate Drake.
The photographs show Nicki wearing a pink bra, black stilettos and a black cap as she serenades a sat-down Drake.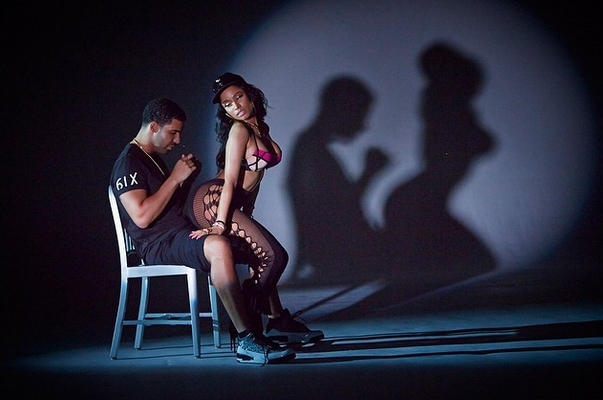 Drake also shared the photos on Instagram, writing: "Def the best invite to a video shoot EVER. #ViewsFromMyChair #MyAnacondaWasWayUp".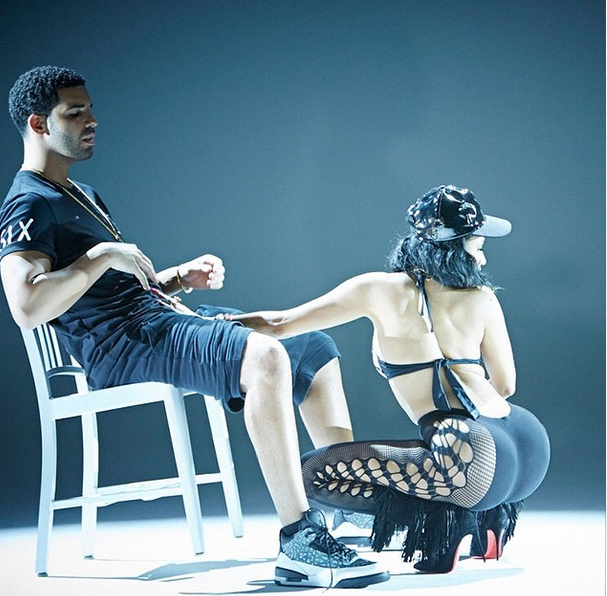 A preview of the video has already been released, with the full thing set to drop tomorrow.