Nicki Minaj Disses Miley Cyrus Live On Stage At 2015 MTV VMAs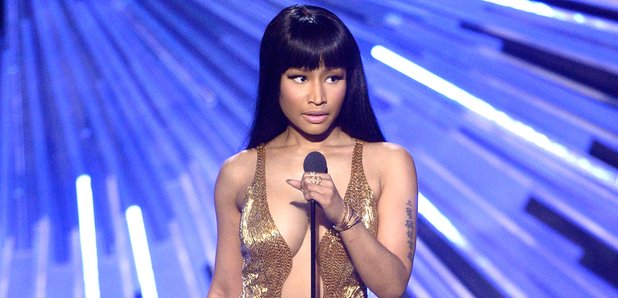 "Miley, what's good?!"
The MTV Video Music Awards took an awkward turn when Nicki Minaj confronted host Miley Cyrus on stage about her recent controversial comments.
During her acceptance speech for 'Anaconda' winning the award for Best Hip-Hop Video, the rapper turned on Cyrus for publicly condemning her argument about missing out on a Video Of The Year nomination this year.
Nicki Minaj goes off on Miley Cyrus at the VMAs pic.twitter.com/5muLcCBDvA

— CJ Fogler (@cjzero) August 31, 2015
Now back to this bitch that had a lot to say about me the other day in the press – Miley, what's good?" said Nicki as her microphone was cut off.
"We all do interviews, and we all know how they can be manipulated," Miley said in response. She added: "Congratu-f**king-lations, Nicki."
Interestingly, as Miley attempted to move the ceremony along, the camera cut back to Nicki who could still be seen mockingly pointing at the host.
The feud between Nicki Minaj and Miley Cyrus goes back to Taylor Swift taking issue with Nicki complaining about not being nominated for video of the year.
Swift thought Nicki's comments were aimed at her being nominated for her 'Bad Blood' video, while 'Anaconda' was snubbed.
However the two later settled their differences and even performed a duet together later on at the awards.