Nicki Minaj Deletes Cryptic Tweet Following Release Of Cardi B's Album
9 April 2018, 12:49 | Updated: 10 April 2018, 14:43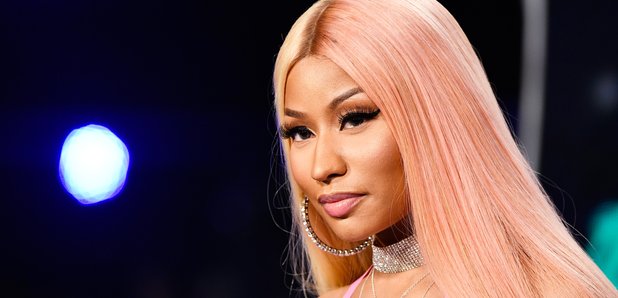 The rapper is reportedly set to drop her fourth album this year.
Nicki Minaj sent fans into a frenzy this weekend after posting - and swiftly deleting - a cryptic tweet.
On Sunday night (8th April), the rapper simply tweeted the number '4'. Many fans interpreted this as the number of days until the release of her imminent fourth album.
Others speculated that it was a mere hint that her material is indeed on the way. Either way, Nicki's move got people talking following her lengthy social media silence over the past few months.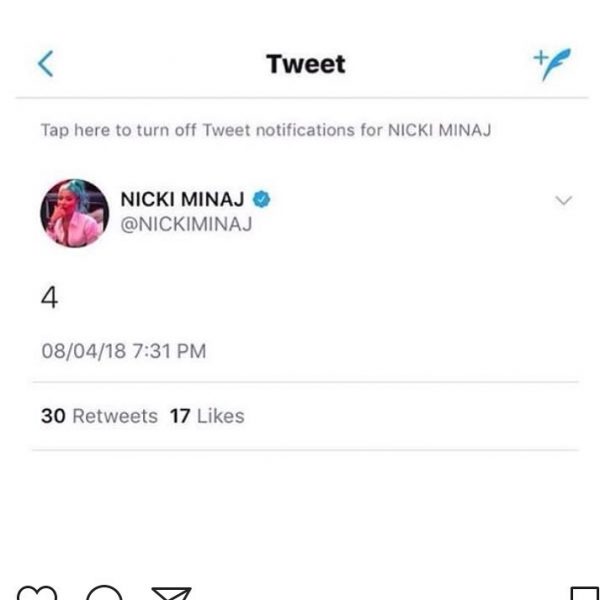 While Nicki is yet to address the since-deleted tweet, reports recently claimed that the 'Anaconda' rapper delayed the release of her forthcoming record in an effort to let fellow female MC Cardi B shine.
The 'Bodak Yellow' rapper - who has long been rumoured to be feuding with Minaj - dropped her debut album 'Invasion Of Privacy' on Friday after much anticipation.
Nicki was allegedly planning to drop her new album in early April, but sources close to the Cash Money rapper say she refused to overshadow Cardi's moment.
Industry sources tell us that Nicki Minaj planned to release new music at the beginning of April. Several label staffers wanted her to do so, but she refused as not to overshadow Cardi B's 'Invasion of Privacy.' pic.twitter.com/0LScDy152X

— Music News & Rumors (@MusicNewsRumor) 7 April 2018
Prior to the release of her album, Cardi appeared to squash rumours of any beef between herself and Minaj, describing it as "really internet made-up."
Meanwhile, R&B singer Toy Lanez recently revealed that Nicki Minaj was taken off one of the songs from his latest album, 'Memories Don't Die', at her request. Her pulled verse later surfaced online.