Nicki Minaj Appears To Begin Cryptic Countdown Following Cardi B's New Album
10 April 2018, 10:35 | Updated: 10 April 2018, 14:42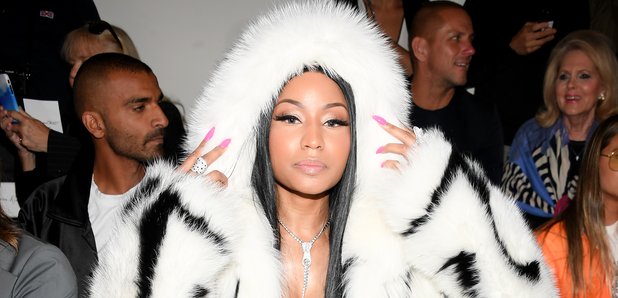 Nicki is preparing for something...
Nicki Minaj appears to have started a very cryptic countdown on her Twitter account.
The 'Anaconda' rapper, who mysteriously tweeted and deleted a tweet yesterday, has continued the trend for the second day in a row.
After previously tweeting and deleting a number '4', she did the same with the number '3'.
See below:
Interestingly, Young Thug also mysteriously tweeted out a number '3'.
3

— Young Thug (@youngthug) 10 April 2018
Following the cryptic Twitter activity from both artists, fans were quick to jump to their own conclusion behind their meaning.
Some fans believe Nicki Minaj is counting down to new music, while it may simply be her return to social media following her lengthy hiatus.
Turned my notifications on just for @NICKIMINAJ so I don't miss another damn tweet out of nowhere. Whatever you doing Queen, I'm ready for it. pic.twitter.com/Bhh7dNqF1b

— Ryan Garloff (@w3stc0astd0ll) 10 April 2018
Something big is gonna happen on Friday. @NICKIMINAJ with the tweet & delete, 4 and now 3? Its either a new song, new album, a baby by Nas, or all of the above. I just know im glued to my social media like never before. #NickiMinajIsBACK #NickiMinajIsComing #NickiMinaj

— Michael Gaudreault (@Michael_G_91) 10 April 2018
Sooo I'm already expecting @NICKIMINAJ to come and tweet "2" tomorrow BUT I'm still gonna die of excitement when she does....

— SheDoesn'tEvenGoHere (@Niecy_or_Tink) 10 April 2018
@NICKIMINAJ hello hi yes can we fast forward to the day the album comes out because I'm tired of you giving me chest paints with your tweet and delete antics I need BOPS pic.twitter.com/CvxCu0KYs3

— i shoved a whole bag of jelly beans up my ass (@sh00kerdaddy) 10 April 2018
Wow a deleted tweet made my whole day. Thank you nicki. @NICKIMINAJ pic.twitter.com/qx17luBp1u

— NICKIDANINJA(@edii_iz) 10 April 2018
Meanwhile, Cardi B recently addressed their long-rumoured feud during an interview following the release of her new album 'Invasion Of Privacy'.
The 'Bodak Yellow' rapper suggested that they had spoken in person about their alleged beef and the situation was being fuelled by social media.
Nicki Minaj is yet to openly address her relationship with Cardi B.
However Nicki is rumoured to be set to release her long-awaited new album, that will follow-up 2014's 'The Pinkprint'.