Nicki Minaj Teases Cardi B Response After Altercation At New York Fashion Week
10 September 2018, 10:31 | Updated: 10 September 2018, 12:36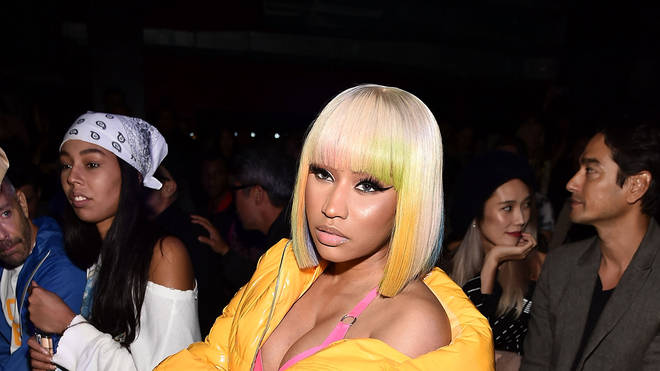 Nicki is yet to publicly address the "fight"...
Nicki Minaj has dropped a big hint that she plans to address her physical altercation with Cardi B this week.
The 'Queen' rapper was approached by Cardi B at a Harper's Bazaar party at New York Fashion Week, which later escalated into a 'fight'.
According to reports, Cardi B threw one of her shoes at Nicki Minaj before being dragged away by security.
Taking to Instagram, Nicki Minaj cryptically suggested that she will speak on the drama on her latest episode of Queen Radio.
She posted some artwork for the show alongside a series of exclamation marks in the caption.
Nicki Minaj is yet to speak on the 'fight' however in the aftermath, she posted a video showing her face, which some fans believe was her showing she was untouched in the incident.
Cardi B was quick to address the situation on Instagram, revealing she was tired of her complicated relationship with Nicki Minaj and lost it when she discovered the 'Chun Li' rapper discussing her parenting skills regarding her daughter Kulture.
The two New York rappers have shared an on-off relationship since the success of Cardi B's breakthrough single 'Bodak Yellow'.
There have been a number of subliminal disses in both directions, despite the pair insisting there were no issues.
They also later publicly clashed over their Migos collaboration 'Motorsport', in which Nicki Minaj cried over Cardi B's alleged behaviour.
Some fans then believed that Nicki Minaj then dissed Cardi B on her new album 'Queen'.
The problems between the pair don't appear close to being resolved, although Drake and Meek Mill surprised fans by squashing their infamous feud this weekend in Boston.