Nicki Minaj Calls Out The Fashion Industry For Cultural Appropriation
12 September 2017, 14:24 | Updated: 12 September 2017, 14:32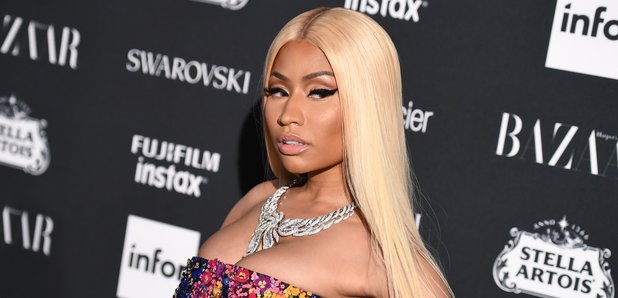 The 'No Frauds' rapper went on to thank Phillip Plein for his inclusive runway show.
Nicki Minaj has called out the fashion industry for appropriating black culture, it has been reported.
The rapper performed alongside 21 Savage, Yo Gotti and Rae Sremmurd during Phillip Plein's hotly-anticipated Spring 2018 event.
Following her performance, the 'No Frauds' star took a swipe at designers after thanking Plein for his inclusion runway show.
"Thank you Philipp Plein for including our culture," Minaj began, before hitting out the the industry.
"Designers get really big and really rich off of our culture, and then you don't see a motherf***er that look anything like us in the front row half the time."
"So let's make some noise for Philipp Plein tonight."
During her star-studded performance, Nicki brought out 21 Savage to perform their hit 'No Flags', before Yo Gotti joined her for their first performance of 'Rake It Up'.
Finally, the rapper was joined by Rae Sremmurd for her remix of 'Black Beatles'.
Plein included a diverse group of models to showcase his new collection including 21 Savage, Rich The Kid, Snoop Dogg's son and father, Cordell Broadus and Vernell Verado, Jasmine Saunders and Teyana Taylor.
The German designer is known for his outrageous, often big-budget shows, with this year's caberet-themed event allegedly costing around $7 million to put on.
Stars in attendance included 50 Cent, Paris Hilton, Fifth Harmony, Scott Disick, Young Thug, Fabolous and Ne-Yo.
Meanwhile, Taylor performed an epic dance routine on the catwalk to Future's 'Mask Off' that she described as "even more extra".