Nicki Minaj Attempts To "Break The Internet" With Seriously Racy Paper Magazine Cover
15 November 2017, 10:33 | Updated: 15 November 2017, 10:43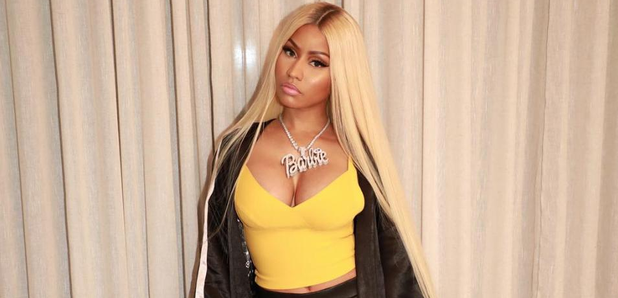 Nicki has got everyone talking.
Nicki Minaj has attempted to "break the internet" with a very explicit shoot for Paper Magazine's latest issue.
Similar to Kim Kardashian's infamous 2014 Paper cover, Nicki has sent the internet into a frenzy after sharing the risqué cover to her millions of fans.
The cover, shot by photographer Ellen von Unwerth, shows three versions of Nicki Minaj wearing vey skimpy outfits.
As well as wearing shorts and nipple pasties, she's also wearing a pink dress that is slashed down the side, showing off her curves, as well as a black leotard.
Nicki reportedly styled her own looks and was helped by four fashion assistants.
She also teased fans with a sex tape-like video on her social media accounts.
The special 'Minaj a Trios – Break The Internet' issue is the first issue the magazine have labelled 'Break The Internet' since Kim Kardashian's issue in 2014.
Paper's creative director Drew Elliott said: "To Break The Internet you have to have a big idea and an even bigger superstar, and Nicki Minaj is certainly that superstar. The best part is we didn't get one Nicki , we got three.
"Paper always looks for ways to create culture instead of just report on it. Our media company sits at the center of where internet culture becomes pop culture, and Nicki is certainly a queen of disruption.
This shoot was ambitious, imagine having to do three shoots to get one image, and Nicki lead the charge.
"Ellen von Unwerth brought her signature playful spirit to this shoot. The internet is the ultimate newsstand."
Meanwhile, Nicki Minaj accidently announced a UK tour last week, revealing that he plans to bring rapper Ms. Banks to support her.
She is also currently working on her new album, which currently doesn't have a release date.