'Cash Me Outside' Girl Disses Nicki Minaj After Being Nominated For Same Rap Billboard Award
18 April 2018, 16:07 | Updated: 18 April 2018, 16:13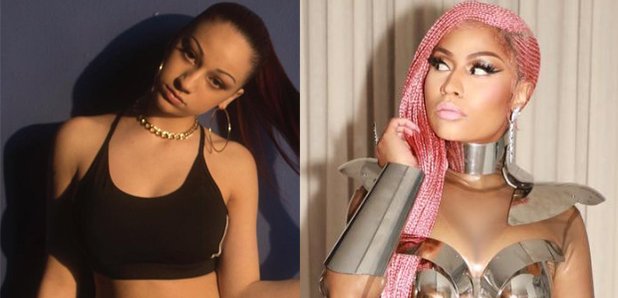 The teenager had some strong words.
'Cash Me Outside' girl Bhad Bhabie has thrown shade at Nicki Minaj after both artists were nominated for Top Female Rap Artist at this year's Billboard Awards.
The 15-year-old, real name Danielle Bregoli, will battle Cardi B and Nicki Minaj for the award on 20th May.
However after the surprising nominations were announced yesterday afternoon, Bregoli has responded.
"By being nominated I already won," she told TMZ.
"Cardi is way better than Nicki, I don't care what anyone says," she added. "Cardi actually says stuff. Nicki just has attitude – so what, big deal."
Since her viral moment with Dr. Phil in 2016, Bregoli's rap career has seen a relatively strong start.
Her music video for 'Hi Bitch/Whachu Know' has reached 89 million views, while her song 'These Heaux' has over 64 million views.
Nicki Minaj is yet to respond to Bhad Bhabie's recent comments.
However the Young Money rapper recently announced her comeback with two new singles 'Barbie Tingz' and 'Chun-Li'.