Beyoncé Walks Into Nicki Minaj's Dressing Room, Gives Her A 'Flawless' Necklace At The VMAs
26 August 2014, 09:49 | Updated: 26 August 2014, 17:22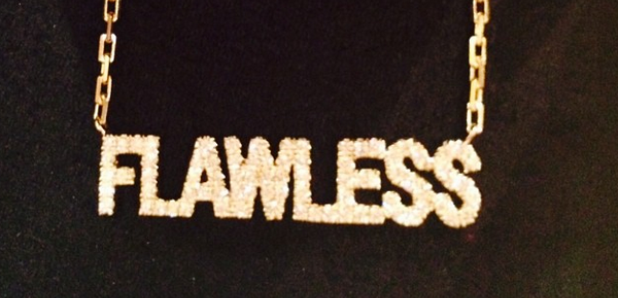 A Diamond Flawless necklace, might we add.
Beyoncé and Nicki Minaj may not have performed their 'Flawless Remix' at the VMA's on Sunday night (24th August), but there was flawless stuff happening backstage.
Nicki Minaj has revealed that Queen Bey walked into her dressing room backstage to present her with a diamond 'Flawless' necklace.
The full caption Nicki Minaj posted on Instagram read:
"If Beyonce didn't walk into your dressing room and give you a diamond "FLAWLESS" necklace, then there's no way you could be having a better week than me. Lol. Awwwww thank u QUEEN. ur just a precious gem. I could never thank you enough for your influence on powerful women all around the world. #WeFlawless".
Have you ever heard of anything more Flawless than that?