Is A Nicki Minaj And Beyoncé Collaboration On The Way?
1 August 2014, 10:19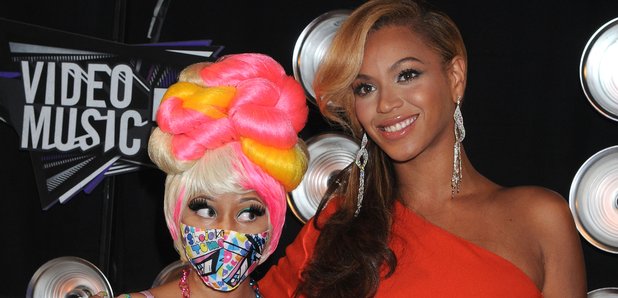 This would be the best thing ever.
Earlier this week Nicki Minaj surprised fans by delaying the release of her next single 'Anaconda.'
Nicki was suppose to drop the 'Pills N Potions' follow-up on Monday (28th July), but announced that she would drop it the following Monday (8th August) instead, telling fans; "I promise you will understand why before the week is out."
It's now rumoured that the reason might be because Nicki is working on a collaboration with none other than Queen Bey. Hip Hop Wired has revealed that an insider told them Nicki pushed back the single in order to avoid it getting lost in the sure to be excitement of a new track with Beyoncé.
Word is that the two artists could be remixing Beyoncé's 'Flawless' - stayed tuned for more information.