Nicki Minaj Says She Thinks 'Anaconda' Is a "Normal Video" In Interview With GQ
21 October 2014, 10:10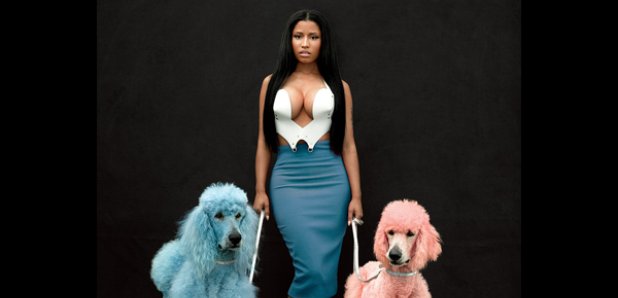 Plus find out why she got fired from her waitressing job at 'Red Lobster.'
Nicki Minaj has revealed that she was surprised at the phenomenal response her 'Anaconda' video received when it was released back in August.
The 'Pills N Potions' rapper insisted the twerk-filled film is just a "normal video" and that it is about what girls did when they were younger, having slumber parties and dancing together.
When asked about the raunchy kitchen scene that spawned endless gifs and memes on the internet, Nicki insisted that the concept behind it was in fact to show women taking back the power from men.
"I'm chopping up the banana," she told GQ Magazine. "Did you realise that? At first I'm being sexual with the banana, and then it's like, 'Haha, no... that was important for us to show in the kitchen scene, because it's always about the female taking back the power, and if you want to be flirty and funny that's fine, but always keeping the power and the control in everything."
During the interview Nicki also recalled her less glamorous days working as a waitress in US restaurant Red Lobster.
"I like dealing with people, but I don't really like a lot of bulls**t, so maybe customer service wasn't the best job for me." Nicki said of the job was fired from after following a couple who had taken her pen and headed for the car park.
The interviewer asked if it was a special pen; "No," she said. "It was the principle."