Nicki Minaj Reveals She Nearly Had A Child In 'All Things Go' Lyrics
5 December 2014, 11:33 | Updated: 5 December 2014, 12:58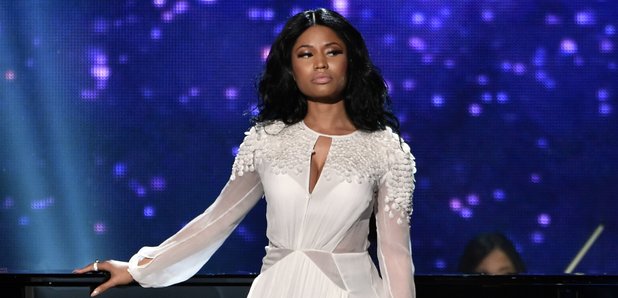 Read the emotional lyrics from Nicki's new 'The Pinkprint' song.
This week an unheard song off Nicki Minaj's forthcoming album 'The Pinkprint' leaked online. 'All Things Go' follows Nicki's last song 'Bed Of Lies' as a highly emotional and personal track.
The song hears Nicki make the revelation that she was once pregnant with a former-boyfriend's baby. She uses a verse about her younger brother Micaiah 'Caiah' Maraj to spill the details.
"I want Caiah to go to college, just to say we did it" she raps. "My child with Aaron would have been 16 any minute / so in some ways I feel like Caiah is the both of them / It's like he's Caiah's little angel, looking over."
The 'would have been 16 any minute' means that Nicki would have been approximately 15-years-old when she was allegedly pregnant.
Nicki is heard dreaming about her future family life as well as her past one, she notes that she hopes to have a child within seven years.
"Life is a movie / but there'll never be a sequel / and I'm good with that / as long as I'm peaceful / as long as seven years from now / I'm taking my daughter to preschool" she rhymes.
Last month Nicki Minaj revealed in an interview that she hopes to have a child after she puts out her fifth album.