Watch Adele Rap Nicki Minaj's 'Monster' Verse In Epic Carpool Karaoke
14 January 2016, 09:10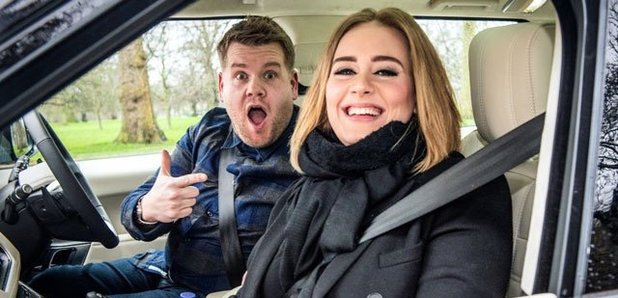 Plus Adele takes on The Spice Girls!
Adele is the latest celebrity to join James Corden in the passenger seat for his 'The Late Late Show' skit 'Carpool Karaoke.'
This time round Corden joined Adele in her hometown of London, rather than across the pond in LA, where the two sung along to some of Adele's biggest hits including 'Hello,' 'Someone Like You' and 'Rolling In The Deep.'
But the biggest moment of the 15-minute drive came when Adele admitted to being quite the rapper, backing her claim by busting out Nicki Minaj's iconic verse on 'Monster,' the Kanye West song which also features Jay Z and Rick Ross.
Last year James Corden was joined by A$AP Rocky, Jennifer Hudson, Iggy Azalea, Stevie Wonder and more brilliant guests for 'Carpool Karaoke.'
Watch Adele take on Nicki's 'Monster' verse above.