Nicki Minaj Sings In Spanish On Romeo Santos' Animales: New Music
24 February 2014, 17:22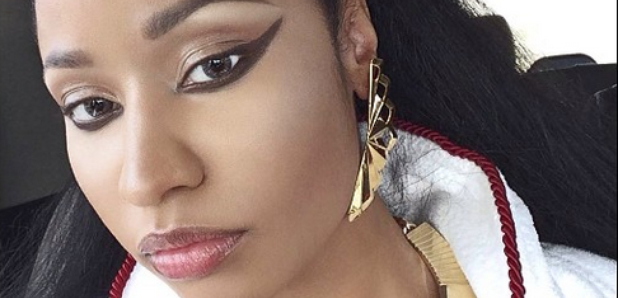 Hear Nicki go bilingual for a Spanish and English verse on Romeo Santos' new song.
Nicki Minaj has followed in the footsteps of her Young Money label mate Drake, dusting off her Spanish-speaking skills for a verse on Romeo Santos' new song Animales.
"Baby you like it rough, give it to me toda la noche/ Por Favour, baby tip me right out of my Dolces," Nicki sings in English after delivering a sexy verse in Spanish.
Listen to Nicki sing in Animales below:
Animales will feature on the Bachata singer's forthcoming album Formula, Vol. 2, due for a 25th February release date. The album also home's Drizzy's bilingual verses on Odio, which the internet reacted quite spectacularly to.