Nicki Minaj, Cardi B, Migos & More Star On Quality Control's New Compilation Project
8 December 2017, 14:55 | Updated: 10 April 2018, 15:04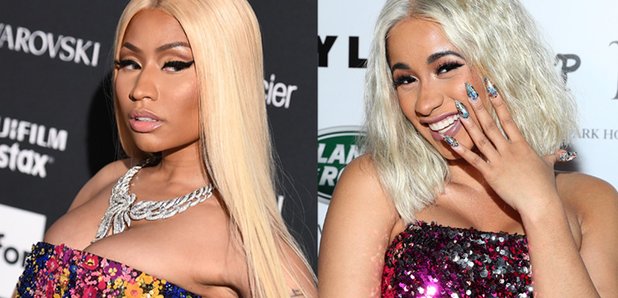 Listen now.
Record label Quality Control have released their first compilation project 'Control The Streets Vol. 1'.
The 30-track project pairs some of the label's hottest talent with the biggest names in Hip-Hop, including Nicki Minaj, Cardi B, Migos, Gucci Mane, Lil Yachty, Travis Scott, Young Thug, Ty Dolla $ign, and more.
Nicki Minaj and Quavo appear on much-talked about track 'She For Keeps', while Cardi B and her fiancé Offset team up on a song called 'Um Yea.'
Stream 'Control The Streets Vol. 1' below:
The project was curated by Quality Control's CEO Pierre "Pee" Thomas and COO Kevin "Coach K" Lee.
"There's some artists we could've signed if we were trying to get some right-now money, but we're trying to build something for the long run," Coach K recently told The New York Times.
Meanwhile, Migos are rumoured to be releasing their highly-anticipated second album 'Culture 2' in January.
The Hip-Hop trio recently released the incredible music video to their latest song 'Motorsport' featuring Cardi B and Nicki Minaj.
You might also like...