Nicki Minaj References Miley Cyrus Feud In New 'Down In The DM' Remix
5 February 2016, 10:33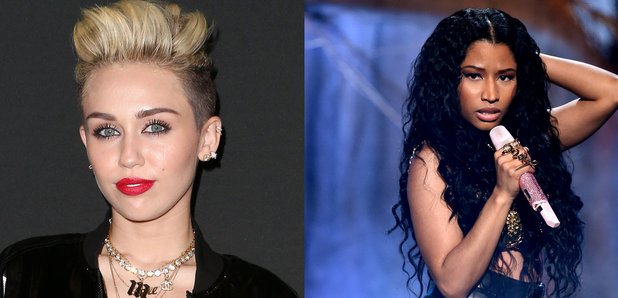 Nicki has added her own touch to Yo Gotti's single.
Nicki Minaj has made reference to her infamous feud with Miley Cyrus at last year's MTV VMAs in a new remix of Yo Gotti's 'Down In The DM'.
After initially teasing the song on social media, the rapper has revealed the full version featuring two huge verses also referencing Kylie Jenner, Beyonce and more.
"I said Miley, wuss good/ I said you could pay my bills like O'Reilly, wuss good?/ I just sit back and observe," she rapped.
Listen below:
(Warning: This clip contains strong language that some people may find offensive.)
Nicki Minaj famously called out Miley Cyrus on stage at the 2015 VMA's while accepting her award for Best Hip Hop video.
"And now, back to this b*tch who had a lot to say about me the other day in the press. Miley, what's good?" she said.
Prior to the event, Miley had spoken to the New York Times about the rapper's feud with Taylor Swift, saying her actions were "not very polite".