Listen To Nicki Minaj & Lil Wayne Unite On New Song 'Rich Sex'
12 June 2018, 12:20 | Updated: 12 June 2018, 12:23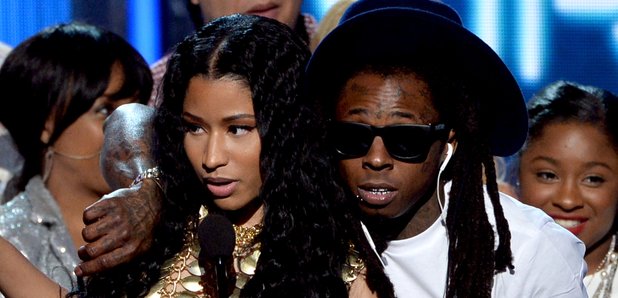 Young Money.
Nicki Minaj has unleashed her new collaboration with Lil Wayne, 'Rich Sex'.
Ahead of the release of her upcoming studio album 'Queen', the New York rapstress has dropped her raunchy new single which features a verse from her Young Money teammate Lil Wayne.
"If your girl don't get it poppin', put me on your wishlist / Hitlist, now he sendin' gifts like if it's Christmas" spits Nicki over some slick production from J. Reid and Aubry "Big Juice" Delaine.
"Her friend in the other room, can I get a witness? / We could have some rich sex, cannot have no rich kids" raps Wayne following Nicki's bars.
Listen to the track below.
While 'Queen' is set to drop on 10th August, Minaj also revealed that she'll be hitting the road with Future in September for their upcoming European and UK tour, 'NICKIHNDRXX Tour'.
She's also set to appear two singles alongside Ariana Grande - 'Bed' and 'The Light Is Coming'.