Bebe Rexha Drops New Single 'No Broken Hearts' Feat. Nicki Minaj
18 March 2016, 15:17 | Updated: 18 March 2016, 19:19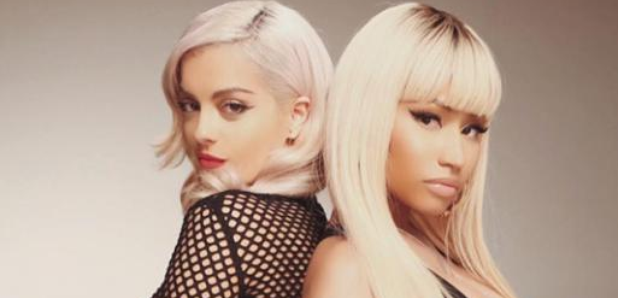 Nicki slays her verse.
Following her feature on G-Eazy's chart-topping single 'Me, Myself & I', Bebe Rexha has revealed her new single 'No Broken Hearts' feat. Nicki Minaj.
The singer-songwriter has linked up with Minaj on an uplifting pop single.
"Like bad knees on Dirk Nowitzki / It is goin' down like M. Lewinskys," raps Nicki.
"They don't want beef, we proved it / N*ggas better keep it on wax like a cue tip."
Listen below:
Bebe Rexha has written a number of hits including Eminem and Rihanna's 'The Monster', Tinashe's 'All Hands On Deck' and David Guetta's 'Hey Mama'.
She released her debut EP 'Don't Wanna Grow Up' last year.