Nicki Minaj's 'Anaconda 2.0' Surfaces Online
11 December 2015, 10:06 | Updated: 11 December 2015, 10:41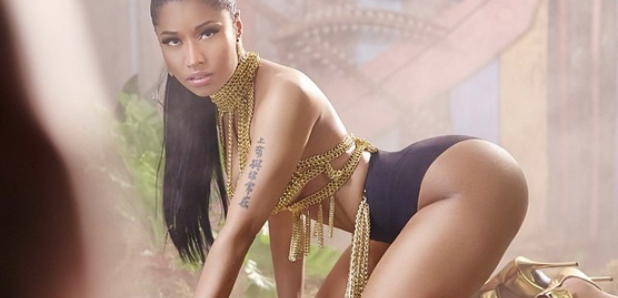 Anaconda is back.
A new version of Nicki Minaj's ass-inspired 2014 hit 'Anaconda' has surfaced online, featuring fresh verses from the rapper.
AnonXmous, one of the producers of the original, has released what is being described as the original version of Minaj's biggest single.
Dubbed as 'Anaconda 2.0', the new version has a slower beat and previously unheard lyrics from Nicki.
Listen below:
The alternate version has been released ahead of AnonXmous' new mixtape 'Hallucinagens', which will reportedly feature the track.
Meanwhile, Nicki has also revealed that she plans to release a new mixtape.
Speaking to Billboard, she explained that she wants to "set an example for female rappers".
She also spoke on engagement rumours with Meek Mill, receiving advice from Beyonce, and more.