15 Of The Best GIFs From Nicki Minaj's Wild 'Anaconda' Video
20 August 2014, 11:20 | Updated: 23 August 2014, 12:26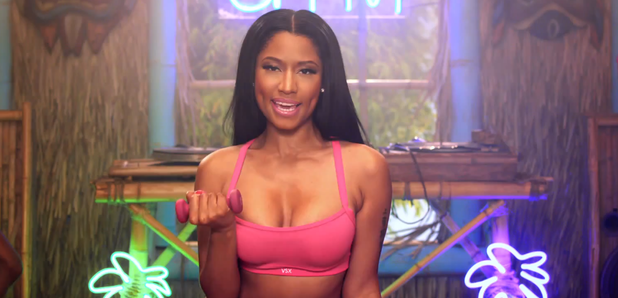 MY ANACONDA DON'T.
Nicki Minaj just dropped the official 'Anaconda' music video and no one knows where to look first.
There's a lot to take in, so here are some of the best bits slowed down for you.
When Nicki twerked it like no one has twerked it before.
The way Nicki Minaj disposes of a banana.
When Nicki looked the hottest anyone has ever looked whilst working out.
When Nicki walked into an empty room and still managed to completely own it.
That moment when Nicki decorated herself with whipped cream.
When Nicki asked Drake to be in the video and he literally couldn't believe his luck.
And everyone was left like...