Nelly Fans Are Streaming 'Hot In Herre' To Help Pay Off His $2 Million Tax Debt
14 September 2016, 15:11 | Updated: 14 September 2016, 15:21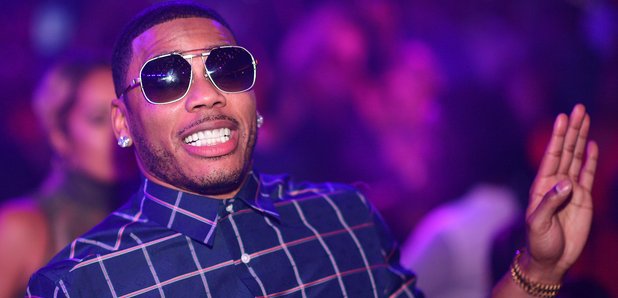 #SaveNelly
Nelly is currently looking to help from his fans, after he was hit with a $2 million tax bill by the US government.
According to TMZ, the 'Country Grammer' rapper has been ordered to pay $2,412,283 and also owes $149,511 in state taxes.
Since the news was announced, Nelly fans around the world have come together to help him pay off his debts by streaming and by his classic track 'Hot In Herre'.
Just started playing Hot in Herre on Spotify on mute and on repeat #Nelly pic.twitter.com/xQRV5jP5r5

— Victor X. (@victorxiexie) September 12, 2016
Say no more #SaveNelly pic.twitter.com/18hc24C7ws

— Prod by Gold Haze (@GoldxHaze) September 12, 2016
I couldn't save Harambe but goddamnit I'm saving you @Nelly_Mo #SaveNelly pic.twitter.com/BByG0vDEVB

— Hot Chocolate (@CocoCaliente_) September 13, 2016
I'm about to stream Hot In Herre 5000 times.

— OXTAIL GAWD (@ThatDudeMCFLY) September 13, 2016
Hot in Herre bout to be #1 again this what happens when black people come together #SaveNelly

— Isaac Night (@IsaacNight13) September 13, 2016
pro tip: turn your phone to mute and put on "hot in herre" while you sleep tonight. 7 hours sleep = 110 plays #hotinherrestreamingparty

— jim jar-jarmusch (@bergmansbro) September 13, 2016
To get anywhere near the goal, fans will need to stream a Nelly song a total of 402,880,500 times, according to SPIN.
And that is dependent on Nelly's royalty agreements with streaming platforms, his record label and publishers.
However this fan appears to have calculated the exact numbers needed, claiming 39,000,000 paid Spotify users only need stream 104 minutes of Nelly songs.
If each of @spotify's 39,000,000 paid users streamed 104 minutes of Nelly, tomorrow, he can pay his taxes. pic.twitter.com/af8sKORIru

— web smith (@web) September 13, 2016
Can Nelly fans save him from debt?