Nas Joined By Lauryn Hill For 'Illmatic' Performance At Coachella Festival 2014
21 April 2014, 11:01 | Updated: 21 April 2014, 11:02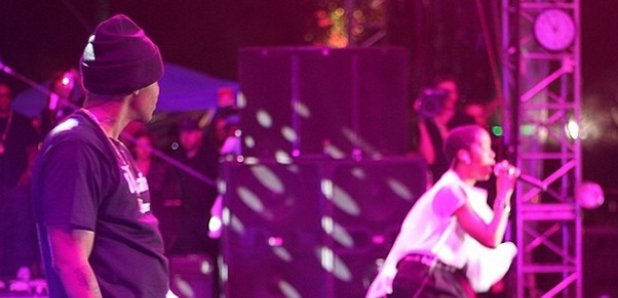 You need to see this historic performance.
A week after being joined on stage by Jay Z, Nas returned to the desert in California last night (20th April) with yet more special guests for another special performance of 'Illmatic'.
Celebrating the album's 20th anniversary, Nas was joined by Lauryn Hill. The Fugees star performed 'Ready or Not' and 'If I Ruled the World (Imagine That)' with the rapper, much to the delight of the Californian crowd.
Here's the moment Lauryn Hill came on stage.
It was pretty epic.
Especially this bit.
Last weekend, Nas was joined by Jay Z during his first performance at Coachella - providing yet further evidence that the feud the pair were once locked in is long since over.